Dayakorba Sangeet Vidhyalay
WHY CHOOSE DAYAKORBA SANGEET VIDHYALAY ?
Dayakorba Sangeet Vidhyalay is the only institution in Surat, that provides in-depth knowledge and training in the maximum number of classical art forms. The institution has well qualified national and international level of artists as its faculty members. It is affiliated to Akhil Bharatiya Gandhava Mahavidhyalaya Mandal and Pandit Vishnu Digambar Paluskar Academy.
Odissi
Kathak
Bharatnatyam
Hindustani Classical Vocal
Tabla
Instrumental
Sitar
Guitar
Harmonium
Key-board
Sugam Sangeet
The practical and theoretical  examinations regarding the concerned art forms are conducted annually and biannually by the school. The examinations ranging over a period of 7-year and 9-year course are conducted by the institutions. The school is affiliated to i.e. Akhil Bharatiya Gandharva Mahavidhyalaya Mandal and Pandit Vishnu Digambar Palushkar Academy respectively. The students are awarded certificates at the end of each year to mark their progress, Sangeet Visharad degree offered by Gandharva Mahavidhyalaya Mandal and Sangeet Kala Bhushan degree offered by Palulaskar Academy are equivalent to Graduation degree.
To provide the students a platform to showcase their skill and talent the institution organizes stage performance at least twice a year. We also provide a plethora of opportunities to our students so they can get the right kind of exposure required in performing arts by organizing different seminars, workshops and competitions.
Moreover the students are prepared and encouraged to participate in different competitions, programs and scholarship exams organized by the different schools and other renowned local and national institutions.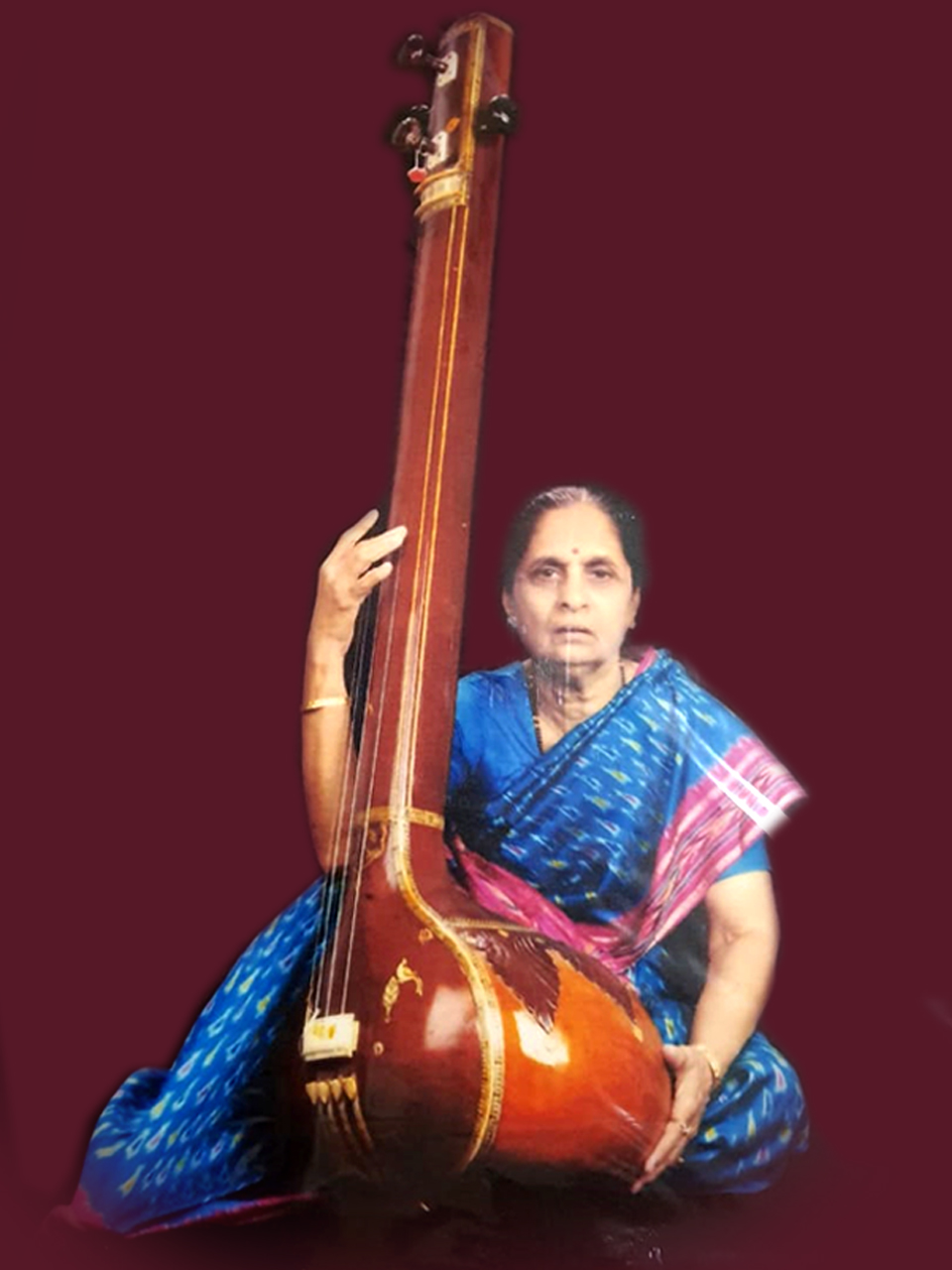 LATE SHRI SUDHA PATWARDHAN
Late Smt. Sudha Patwardhan was an eminent vocalist of the Gwalior Gharana. She was a disciple of the Late Pt. R.S. Wagh of Ujjain and Late Prof. N.V. Patwardhan of Baroda. She had been a radio artist with Akashvani Indore, Ahmedabad, Vadodara & Surat. She had authored numerous books on Hindustani Classical Music. Her articles have been published in sangeet magazines like Kala Vihaar, Sur Saurabh, etc. She was the first lady President of ABGMV Mandal in 116 years of Mandal's history. She has won numerous awards including the Kalamarmadnya title by Rashtriya Kala Kendra Surat Academy Of Cultural Activities & Art's Institute Surat Honoured by Surat Municipal Corp. on Mahila Day 2003 TRADITIONAL WOMEN AWARD 2005 by JCRT WING SURAT METRO JAYCEES on World Women Day 2005.

Akhil Bharatiya Gandharva Mahavidhyalay Mandal

Pandit Vishnu Digamar Paluskar Academy